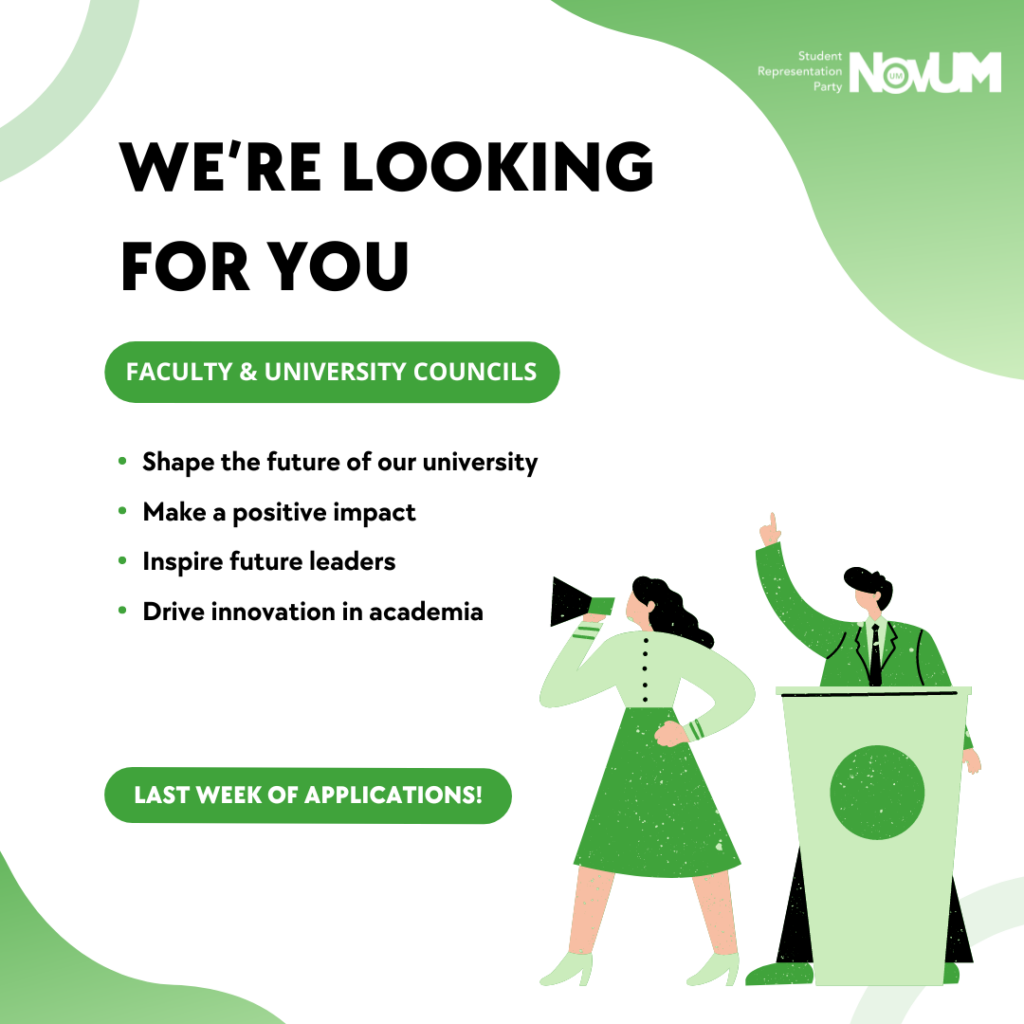 📣 Calling all students!
🎓 NovUM wants YOU, and together to fight for a place in the faculty and university council! ✨ Make a positive impact, inspire future leaders, and drive innovation in academia.
💪 Don't miss out on this exciting opportunity to shape the future of our university. 🚀 Apply now and become a part of our dynamic team.
⏰ This is the LAST WEEK of applications, so act fast!
NovUM #Faculty #UniversityCouncil #EducationEnthusiasts #ShapeTheFuture #ApplyNow #LastChance #Don'tMissOut