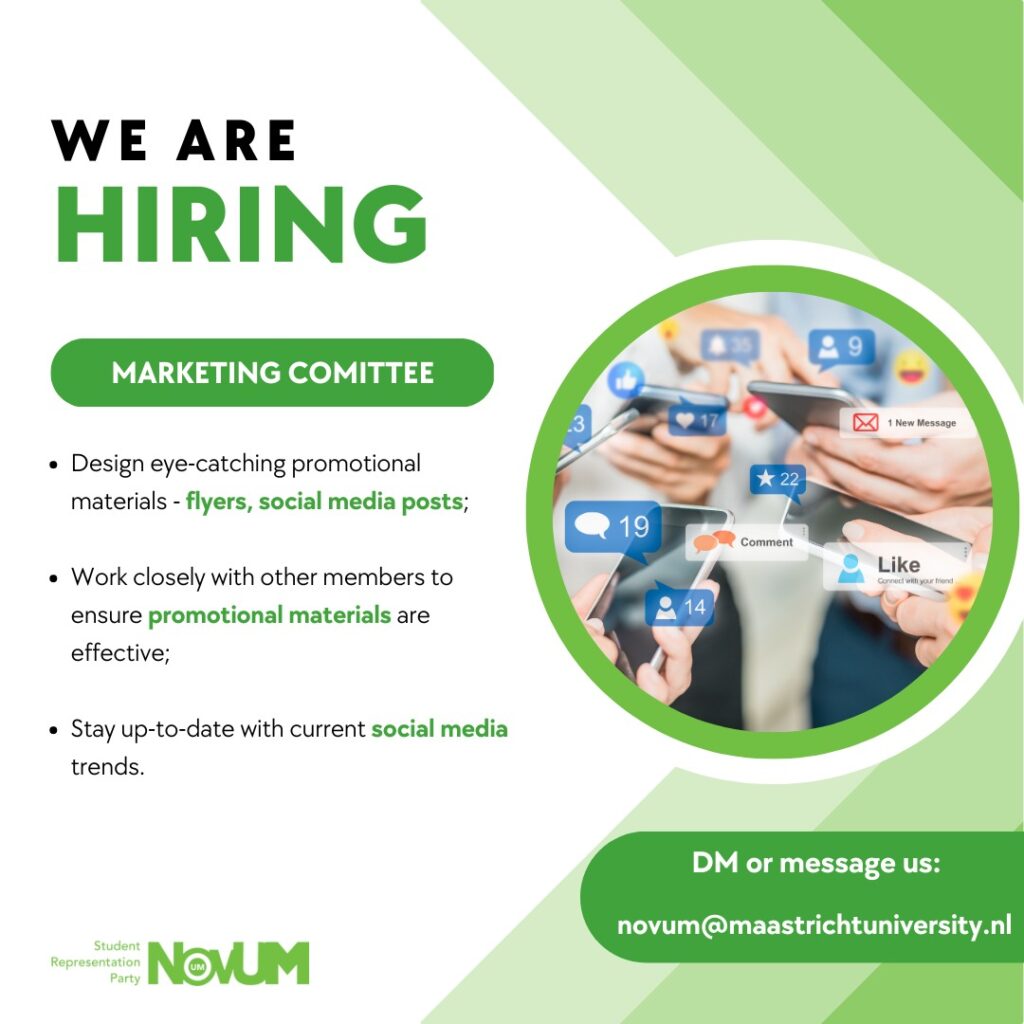 📣 Calling all creative minds! 📣
We're looking for talented individuals to join our Marketing Committee and help us create compelling social media content and eye-catching promotional materials such as posters and flyers. 🖼️ Are you passionate about design and marketing? Then this is the opportunity for you!
As a member of our committee, you'll have the chance to showcase your skills and impact our campaigns. 🤝 Best of all, you'll work with a team of like-minded individuals who share your passion for marketing and design.
This is a voluntary position, but your contributions won't go unnoticed. We'll recognise your efforts with a certificate, and letters of recommendation can be provided upon request. 🎓
To apply, send us a DM, email us at novum@maastrichtuniversity.nl, or text us at +31639255600. 📩 Applications are done on a rolling basis, so don't wait!
Join us now and let your creativity shine! ✨
MaastrichtUniversity #MarketingCommittee #SocialMediaMarketing #Design #PromotionalMaterials #VolunteerOpportunities