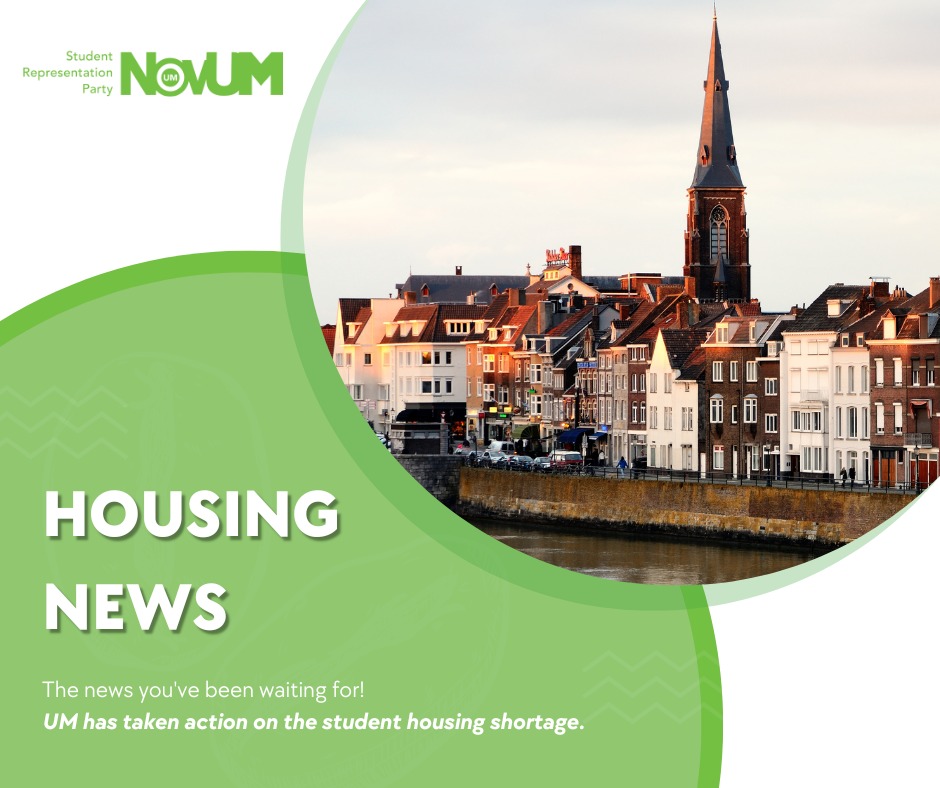 STATISTICS:
100 new housing units will become available in Randwyck every week until November;
120 housing units in Sittard were also made available to UM students unable to find housing in Maastricht;
400-500 new housing units were delivered in time for the beginning of this academic year;
500 more new units will be added before the end of the year;
1000 new rooms will also be completed by September 2023, if no housing projects are delayed.
IMPORTANT!
Students can still register to rent the new units in Randwyck at: https://www.hureninsorbonnelaanmaastricht.nl
The rent is between €427 (unfurnished) and a maximum of €485 (furnished). All units are self-contained, making them eligible for rent allowance for 18 to 22-year-olds.

UPDATES:
The municipality is piloting a policy of allowing locals to take in students as 'boarders' without a permit, which aims to create 100 additional spaces by the end of 2022.
Maastricht Housing has also launched www.couchsurfingmaastricht.nl, where students without housing can be matched with hosts for temporary accommodation.
There is still a bit of a problem for now especially because of scams and landlord malpractice but the situation is looking up.