The candidate you elected as your councillor
for the academic year 2020-2021: Sergio Molino Auguado
---
Meet NovUM's candidates for the FHS/FSE Council
and read what they stand for!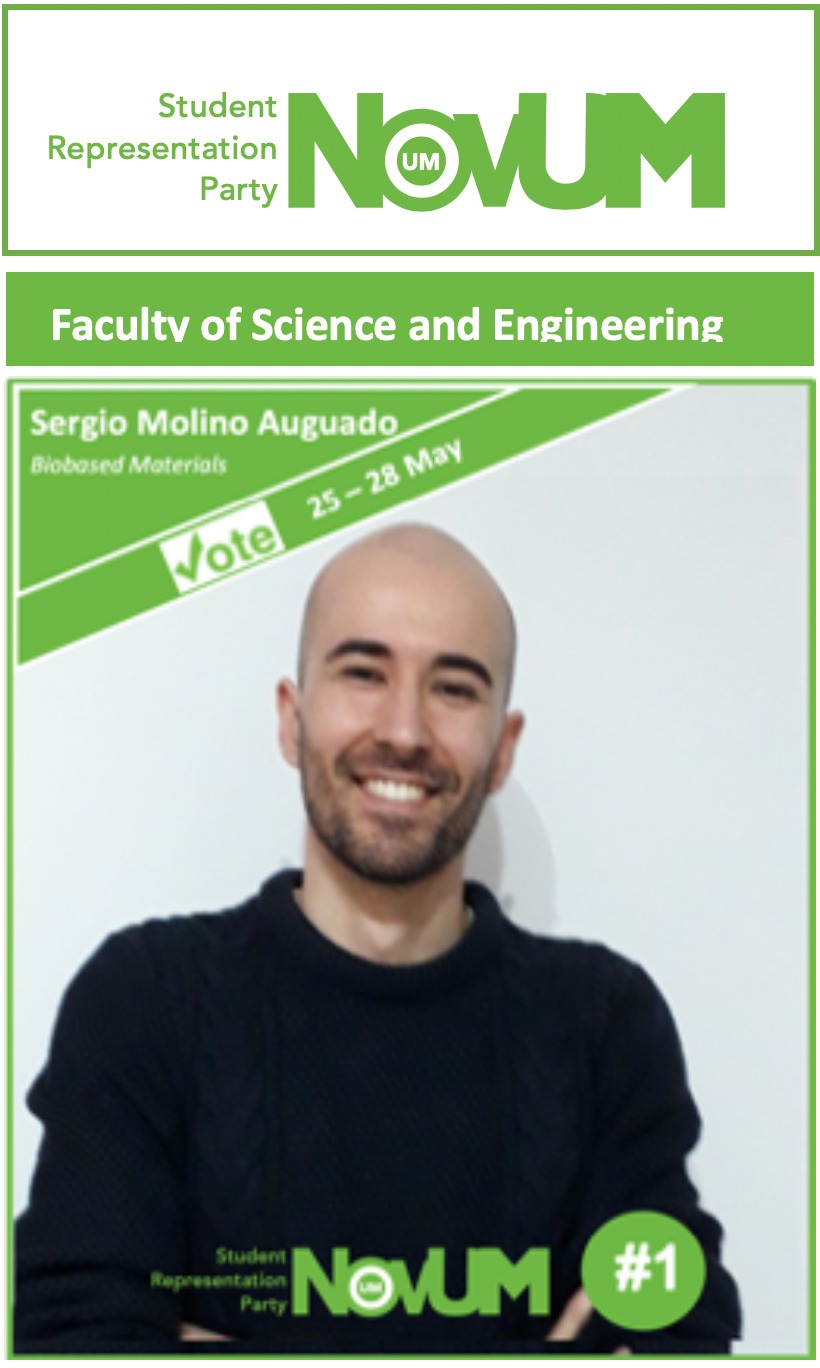 Manifesto 2020
Fellow FSE students, on behalf of NOVUM, it is my commitment to bring to reality the values of my party, which are transparency, integration, access to quality education and sustainability.
NOVUM has a history of 16 years, in which important milestones promoted by us were accomplished, i.e: improved caterings, free dutch language course, green office creation, e-lectures, disability support or longer opening hours at Randwick library.
Some of you might agree that in FSE the workload can get intense at times. The ideas I will work for, envision a university that is as committed to sustainability as much as the well-being and mental health of its students. Those two are my main focus, SUSTAINABILITY IN&OUT.
I am pursuing:
More accessibility and awareness of transversal education for students in topics such as time management, stress management, goal setting or how to build quality relationships. All about empowering individuals.

Make sure that FSE has effective ways to track the mental health of its students and support them.

Concrete sustainability measures in line with the SDG 2030 goals, to keep improving the already great efforts done by our Faculty and Maastricht University.

More community between the different programs at the FSE.
If you vote NOVUM for FSE Faculty Council, you are voting for someone that will tirelessly work to create a university that encourages us, not only to study, but to live. SUSTAINABILITY IN&OUT 🙂