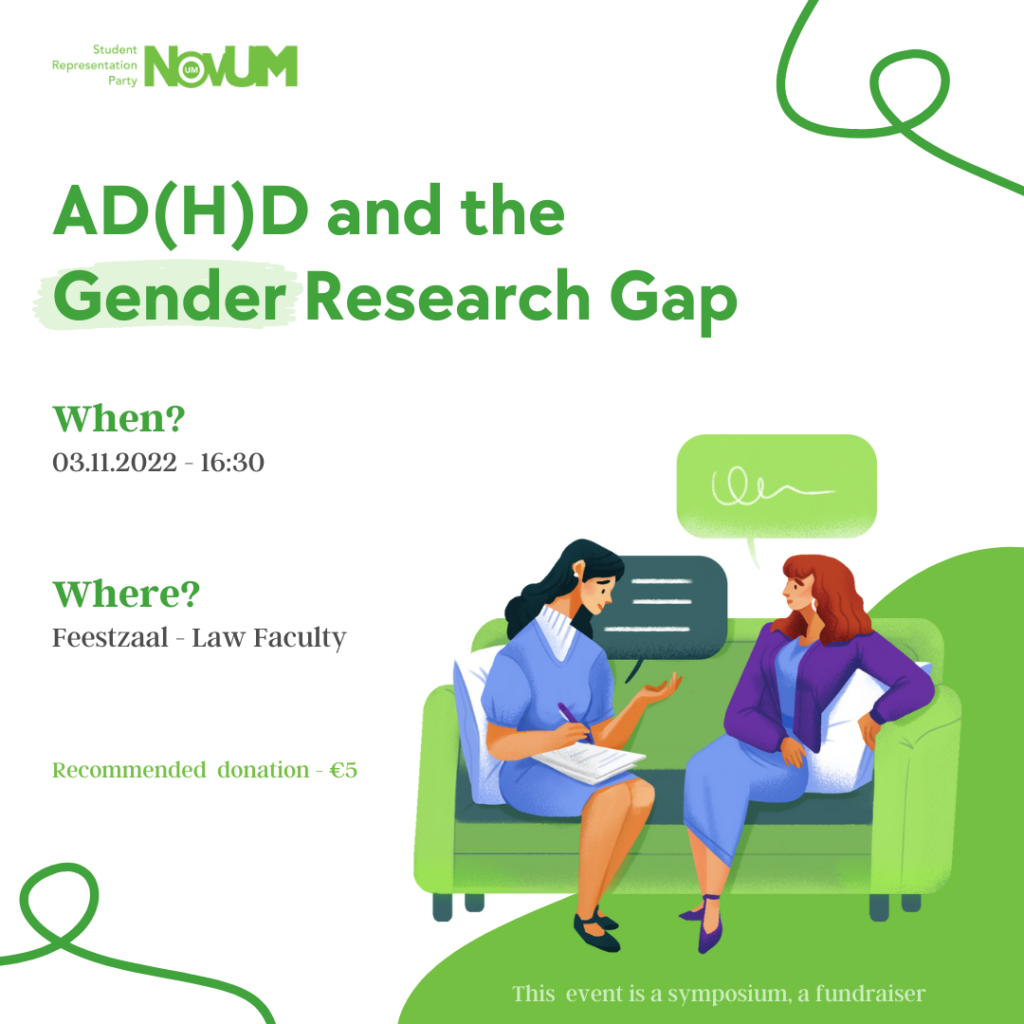 👉🏼 Did you know that AD(H)D symptoms and associated support needs differ between men and women?
👉🏼 Did you also know that the research is mainly focused on the male brain and body?
Well, we look forward to hearing more about this and more about AD(H)D and its research. 📃 Join us on 3rd of November for a Fundraiser lecture and workshop – we will have cake available. 🍰
When? 3 November 2022 – 16:30-19:00
Where? Feestzaal, Law Faculty
We look forward to seeing you!