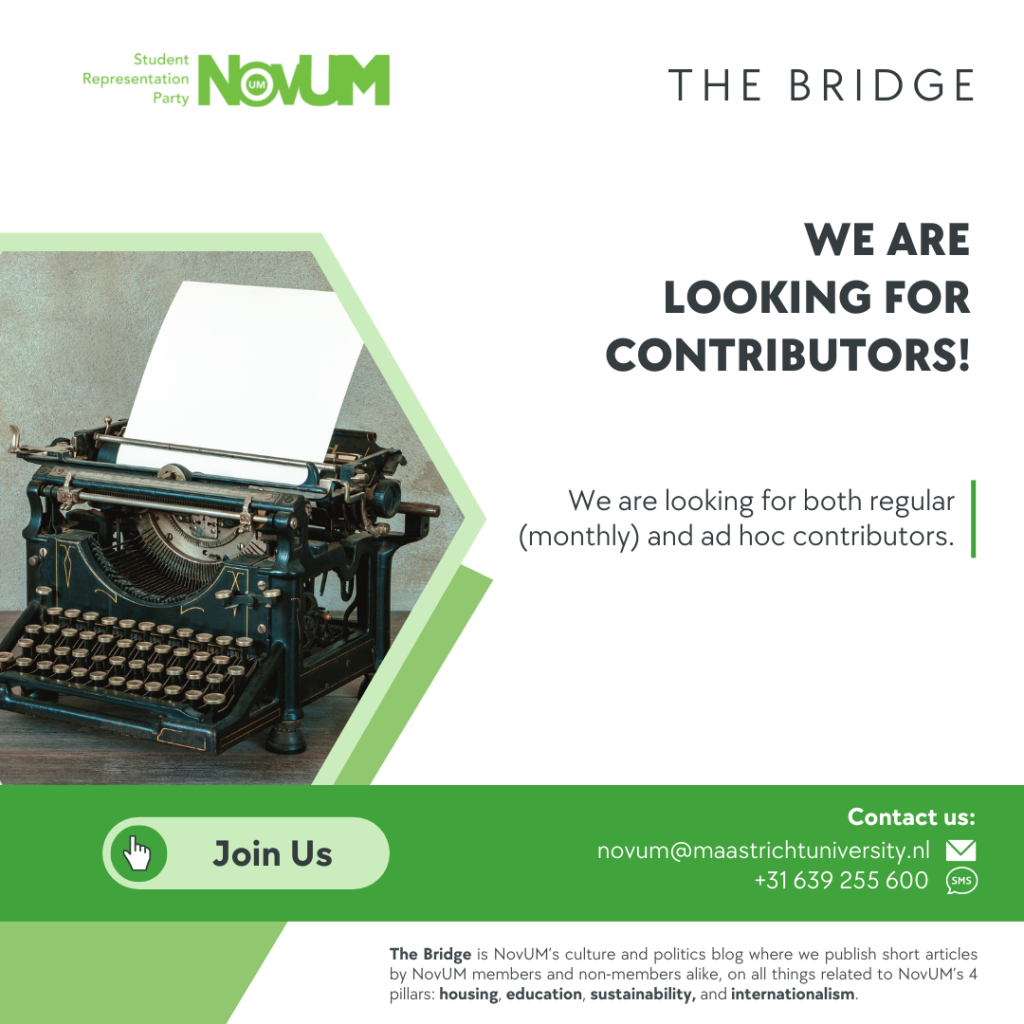 THE BRIDGE is NovUM's culture and politics blog where we publish 500-word articles by NovUM members and non-members alike on all things related to NovUM's 4 pillars: housing, education, sustainability and internationalism. We are open to creative interpretations of these themes.
We are looking for both regular (monthly) contributors and ad hoc (when you feel like it) contributors. You do not have to currently be a member of NovUM.
We usually publish 3 articles per month, but not everyone has to write every month- we accept ad hoc contributions as well.
If you have any questions or are interested in contributing either on a permanent or ad hoc basis, send us a DM.
E-mail: novum@maastrichtuniversity.nl
Text: +31 639 255 600.