Meet your FHML Representatives for 2018/2019 and read what they stand for!
Manifesto
On behalf of NovUM it is our goal to improve our faculty's educational quality, sustainability, accessibility and integration. NovUM has over a decade of experience in student representation and we have learned that several subjects are important when improving our faculty.
Last year, E-lectures were implemented at our faculty. Although we believe this is a good development, problems remain to be solved. The major problem is that recordings start and finish at the exact times allocated for the lecture, however in practice lectures might not finish in time, leading to parts of lectures not being recorded, which is inconvenient for students.
The FHML grows every year, a healthy development! To comply with this growth, Wi-Fi should be upgraded and additional study spaces and sockets should be facilitated, since the current Wi-Fi infrastructure, study spaces and number of sockets cannot support all students.
Furthermore, we believe that food in the Mensa is unsuitable for students. We want affordable, healthier and more diverse food!
Finally, following the University's international vision, we want to promote more international internships and programs, effectively tackling the increasing shortage of internship places at the FHML and supporting globalization of our faculty.
Make your voice heard! Vote NovUM!
Bullet points:
Improvement of E-lectures!
E-lectures should be adjusted to the length of a lecture and not to the allocated timeslots. This prevents part of the lecture not getting recorded when it finishes later.

Better Wi-Fi, more study spaces and more sockets!

The FHML is growing, making improvements to Wi-Fi quality and the number of study spaces and sockets necessary.
Affordable, healthier and more diverse food!
The current offer is too expensive for students. Our faculty stands for health, so should the food in the Mensa.
More international internships!
We want to tackle the increasing lack of international internships places at the FHML by supporting internationalization of our faculty.
---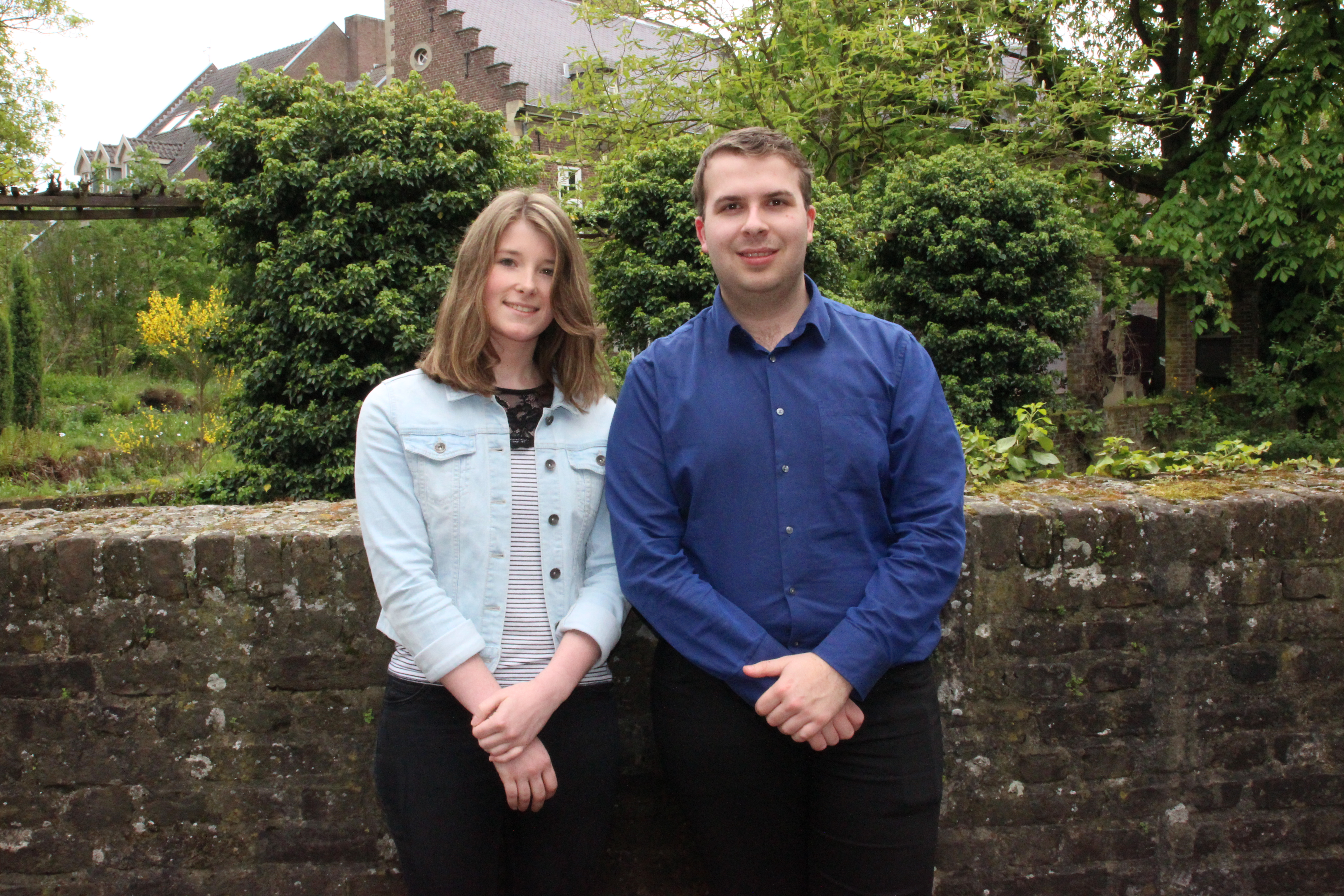 Mandy Jongbloed – Vincenzo di Leonardo