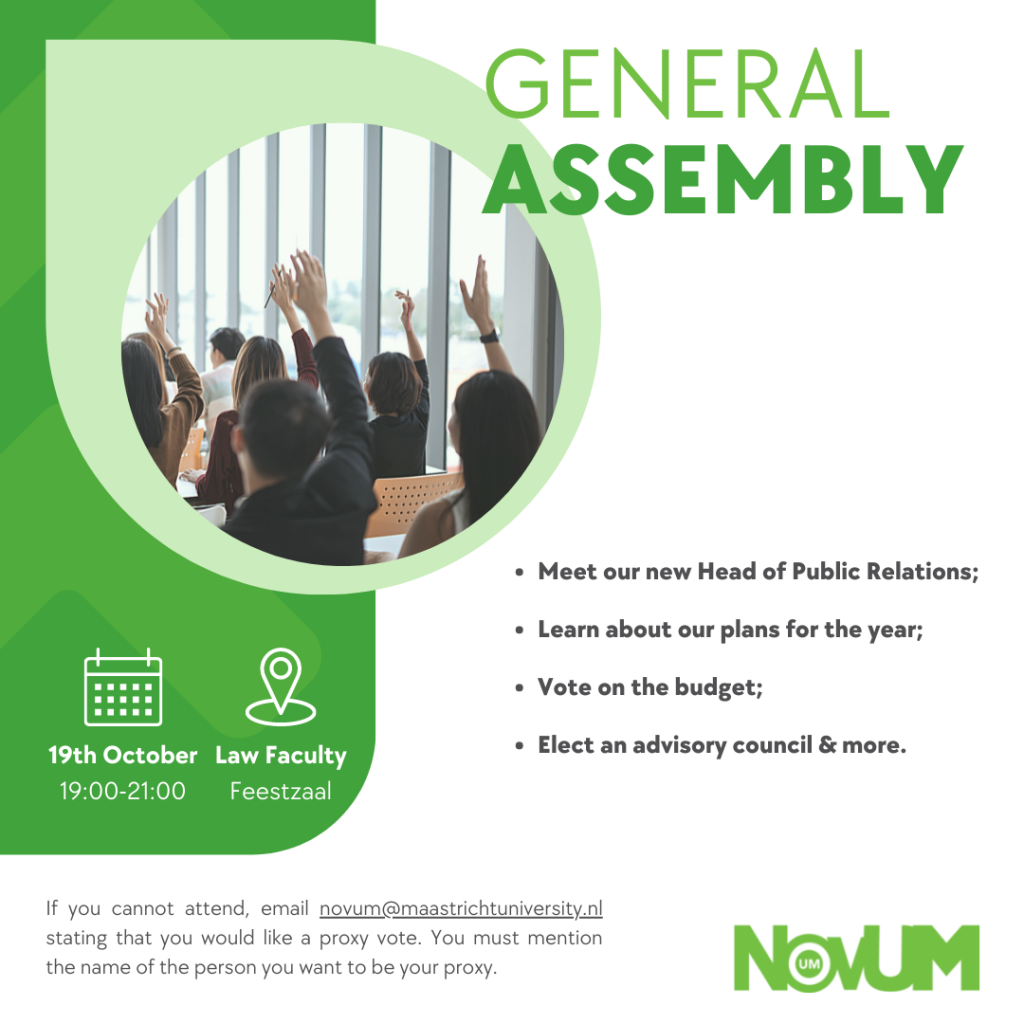 We are waiting you on October 19th, between 19:00-21:00 for the General Assembly, at the Law Faculty, Feestzaal.
Be ready to meet our new Head of Public Relations, learn about our plans for the year, vote on the budget, elect an advisory council, and more.
If you cannot attend, email novum@maastrichtuniversity.nl stating that you would like a proxy vote. You must mention the name of the person you want to be your proxy.